Selling homes in the Smokies is one of the real estate services our team provides.
In an area that has a high level of desire and demand, real estate is most successful and secure when left to professionals. All Pro Group is among the longest-serving and highest rated professionals specializing in selling Smoky Mountains homes and we encourage you to consider us for your home/property selling needs as the 2021 seller's market continues.

What are advantages to working with professionals in real estate? Almost too many to mention in the space of a blog article. Selling a home or property is not like selling almost any other property or commodity, there are particular risks, parameters and, importantly, legal protections and requirements that have to be considered. When you work with All Pro Group, you work with professionals who make it their job to know these legal requirements, keep communication between relevant parties, work in partnership with relevant companies to provide necessities such as work involving credit, work involving home quality inspections, work involving real estate listings, work involving marketing your real estate listing, and much more. This is not the work of one qualified professional alone, but the work of several qualified professionals to meet a single goal – selling your Smoky Mountain home!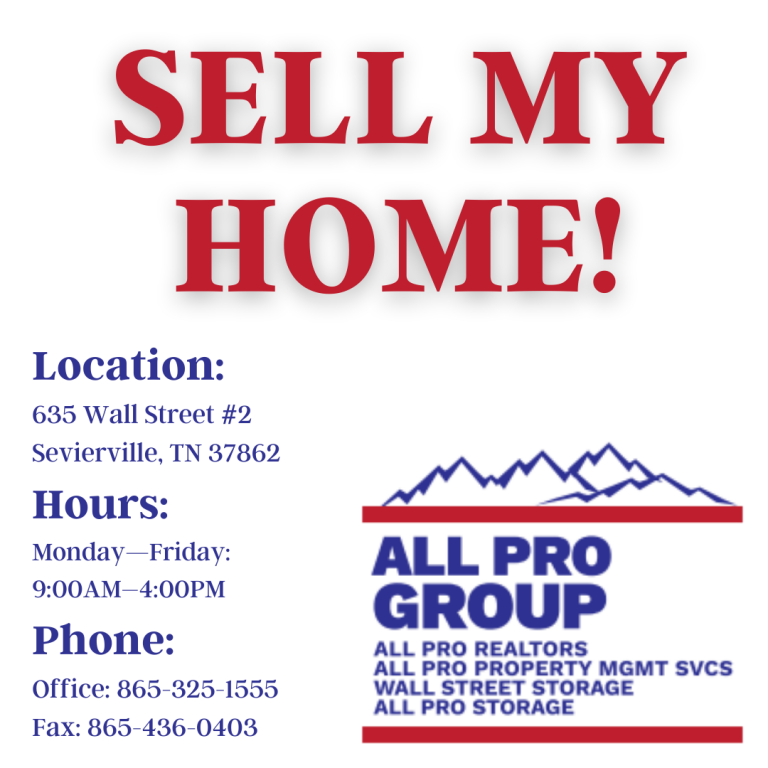 Some testimonials for our services include:
"We interviewed several realtors before choosing Jeff. We were impressed that he came to our initial meeting already having done leg work and research. He was the only realtor to do that. We listed our home with Jeff and had three showings, two offers and a sale – all within 45 days! He is friendly, helpful, knowledgeable, easy to work with and a lot of fun! We will be listing another property with him as soon as we have the property ready. We also want to recommend his staff! They are as wonderful as Jeff. Wait till you meet Giulia! She is the most competent assistant I've met (Hey Jeff! Give that woman a raise!!) When you have a request she has it done before you get off of the phone. This company bends over backwards to accommodate the needs of their clients! We can not recommend Jeff and his staff highly enough. If you have a property to sell, or if you are looking to buy, this is the company for you!"
~ Bill and Cheri B.
"Awesome people. Helped us immeasurably to find the right property for us, make decisions based on what we needed and executing the transactions. I would highly recommend Jeff, Sierra and All Pro Realtors to anyone looking in the area for a property!"
~ Paul C. Waller Jr.
"Jeff and Chris were absolutely amazing to work with and so helpful! We were first time buyers and completely clueless, but Chris ended up showing us the house we bought and he was very responsive and helpful every step of the way. We can't recommend All Pro enough!"
~ Hannah Fruechtl
If we can put out 25+ year experience towards your property needs, particularly in selling a Smoky Mountain home, we encourage you to contact us today with the form we have on the right side of our main page. We look forward to hearing from you!
Visit all of our websites!
https://www.appms.us
https://www.allprogroup.us
https://www.offerformygreatsmokyhome.com
https:///www.greatsmokyhomes.com