Seymour, Tennessee is a great location for many as they choose where they would like to live in the East Tennessee area. Located between Knoxville and Sevierville, sharing Blount and Sevier County, learn more about Seymour and why many choose this area.
*Note*
Seymour is an unincorporated community west of Sevierville and located in Sevier and Blount Counties. Information on city, community center, Convention Center, Police station and utilities defer either to the city of Sevierville or Knoxville.
Seymour Schools:
* Boyds Creek Elementary School
Seymour Public Park:
https://www.facebook.com/pages/Seymour-Community-Park/196845267020406
Seymour Churches:
* Sevier County Church of Christ
* Old Chilhowee Missionary Baptist Church
* First Baptist Church Seymour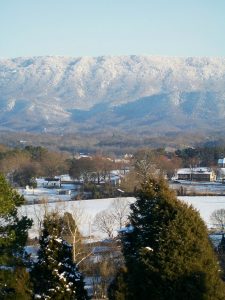 This Seymour information is taken from Wikipedia:
Seymour is located in the northwest corner of Sevier County and northeast corner of Blount County at 35°52′14″N 83°46′33″W (35.870533, -83.775936).[11] The community is situated in a rolling valley where the foothills of the Great Smoky Mountains give way to the Ridge-and-Valley Appalachians. Bluff Mountain, the northern terminus of the Chilhowee Mountain ridge, rises prominently to the south, while the Bays Mountain ridge passes to the north.
According to the United States Census Bureau, the CDP has a total area of 12.6 square miles (32.7 km2), of which 0.008 square miles (0.02 km2), or 0.07%, is water.[12]
Chapman Highway (part of U.S. Route 441) traverses Seymour, connecting the community with Knoxville to the northwest. Near the center of Seymour, Chapman Highway forms a four-way intersection with U.S. Route 411, which approaches from Maryville to the west, and Boyds Creek Highway (State Route 338), which approaches from Boyds Creek to the east. At this intersection, Chapman Highway merges with US 411, and continues eastward to Sevierville.
https://www.gatlinburghomes.com